There was an air of excitement and anticipation today as the finalists from 12 local Winchester Primary Schools sat in the Pilgrims' Hall waiting to hear the results from the "Birds in Flight" Art Competition. This is the second year that the Trust has set up and run the competition.
Finalists from Year 3 to Year 8 from St. Bede's, Osborne, All Saints, St. Faith's, Kings' School, Oliver's Battery, Weeke, St. Peter's, St. Swithun's Junior School, Prince's Mead, The Pilgrims' School and Stanmore were invited to attend the Prize-Giving Ceremony hosted by Pilgrims' School. Prizes included various bird feeders, bird food and a Bird ID book. In total 37 prizes were awarded as well as an additional 48 were commended.
The Cameron Bespolka Art Award was awarded to Danny Perrin from St. Bede's who painted a beautiful Kingfisher diving into the water. And St. Bede's also picked up the School Prize and were awarded a giant bag of bird seed donated by Pets Corner.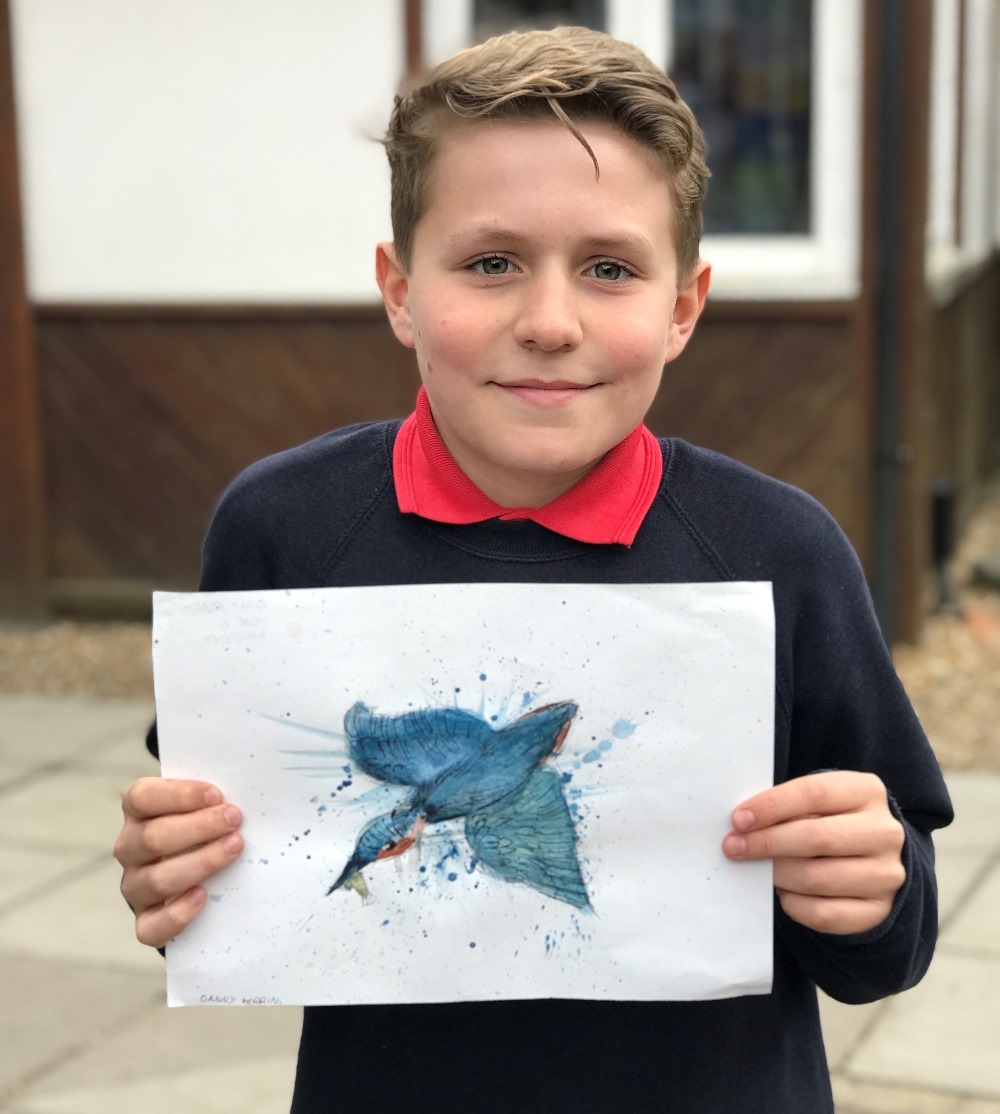 "We were delighted to take part in the Birds in Flight competition, working with the Cameron Bespolka Trust. We work hard at St Bede CofE Primary School to promote a broad curriculum underpinned by a range of real life experiences. St Bede pupils loved the opportunity to work in a variety of media to represent birds of their own choosing. We were so impressed by the standard of work children produced and it was lovely that this was acknowledged through the prizes and commendations awarded to them. " added Sarah Duck, Headteacher from St. Bede.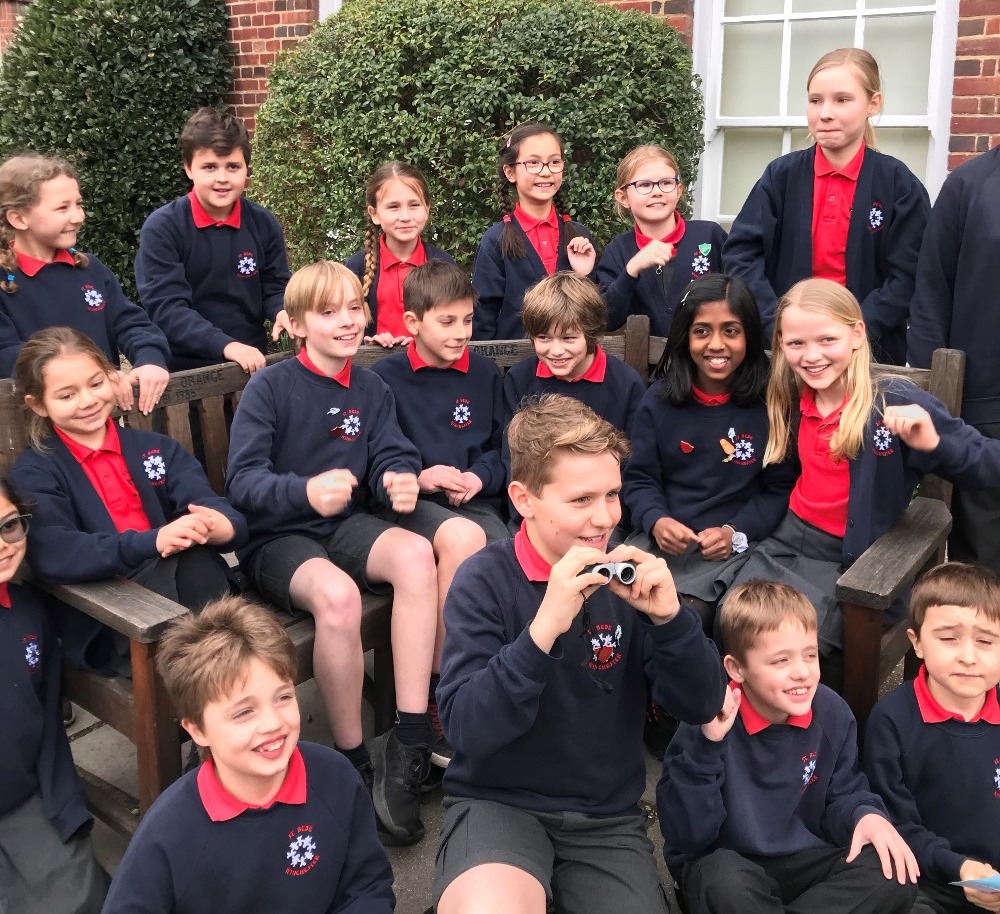 All entries were displayed at Pilgrims' to the delight of all the children who attended. The judges Sharon Harvey, Taha Afshar, Puff Morgan-Giles, all local artists as well as Jane Jenner, former Head of Art from Pilgrims, all agreed that the standard was incredibly high again this year. "The amount of entries and effort was very impressive. A wide variety of media was used, from detailed drawings and expressive paintings to mixed media and collage. It was obvious that the birds had been well observed." said Puff Morgan-Giles.
Well done to all for taking part. Keep watching and observing wildlife. We look forward to next year!