In 2017, I started a blog thinking I was one of - if not the only - young birder in London, and certainly the only one from a minority background. By 2018, when I decided to give in to my 'anti social media' policy and get Twitter, it was a massive relief and pleasant surprise to find myself to be wrong, as I soon found that there were at least 5 young birders in London.
Having met Howard, a real legend to the London young birder community, when I first went to Rainham in 2017, I realised that if I was going to enjoy this hobby more, I needed to meet up with some of the other like-minded young people out there. So eventually, after talking to my now close friend Sam Levy from North London, we organised a young birders walk for Rainham that he would lead. It was a fantastic start and showed that there was a social side to birdwatching that I'd never appreciated before. Although this walk had 6 people attending overall, it was a start. A year later he was leading our 4th walk, and by this point over 12 different people from in and around London had come. Although it's been difficult to organise too often, it's always something we all look forward to...
So on the 12th August, 8 of us aged 12-19 began our walk along the riverwall at Rainham at 09:45 under the growling clouds. As it was nearly high tide, most of the waders such as the Black-tailed Godwits, Dunlin, Curlew, Redshank and Avocet, were all flying on to the main reserve. We headed further along the river to Coldharbour Point, where there was barely a thing to be seen, except a few Skylark and Stonechat.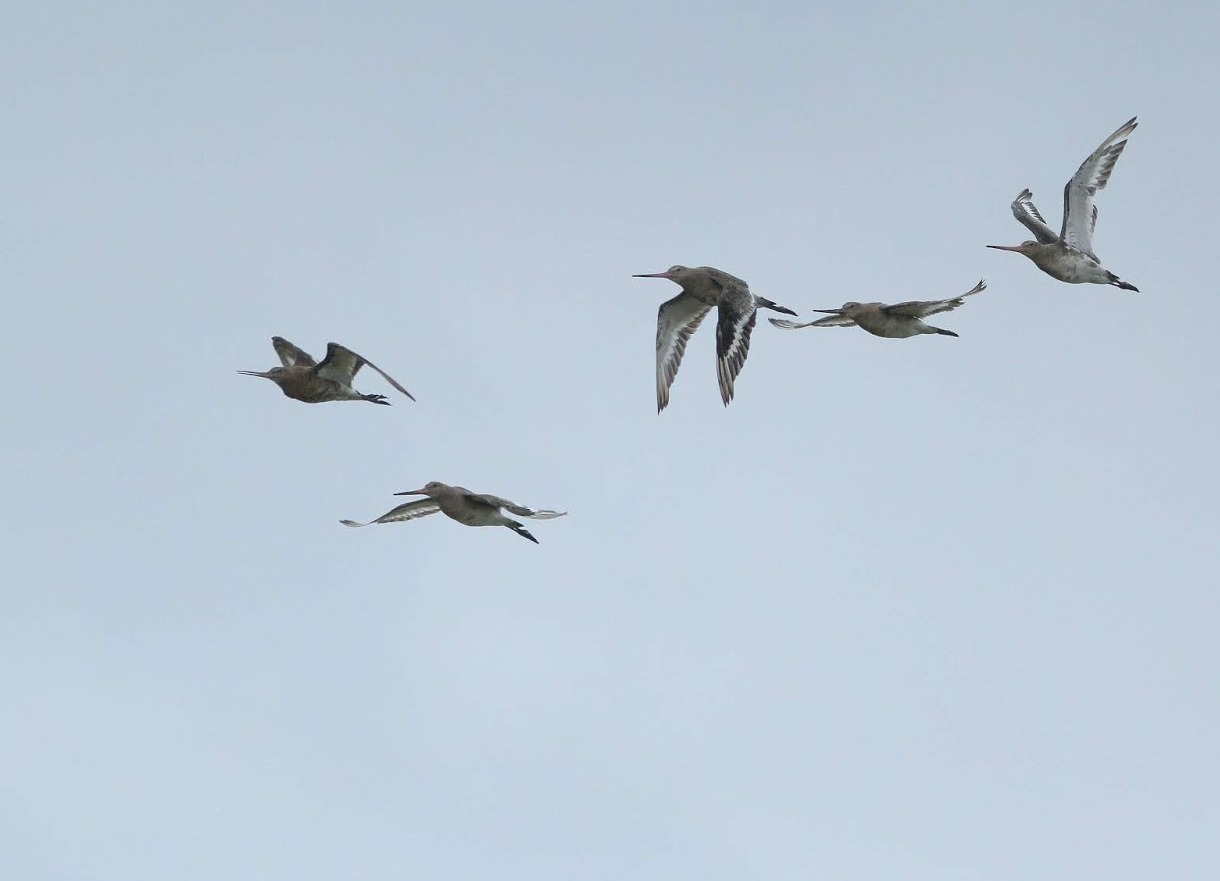 Our trek over the mound was a dismal failure at finding any early south-bound migrants, with absolutely nothing seen. While recalling the success we had at that particular location in the spring, with the White Stork flying over our head, we noticed a few warblers lurking in the bushes at the Serin Mound. A Garden Warbler was seen briefly a few times, with a few Common Whitethroat keeping it company. At this point Calum called to us (he's far too good a birder to care about Garden Warblers) to say that he'd found an adult Cattle Egret. This was found to be a new bird (there was a juvenile on site at the time as well) and it was a top bird to see for the day, as it was also a long overdue lifer for me. It pains me to say it but it was actually a pretty impressive find considering the distance, so I owe him one for that...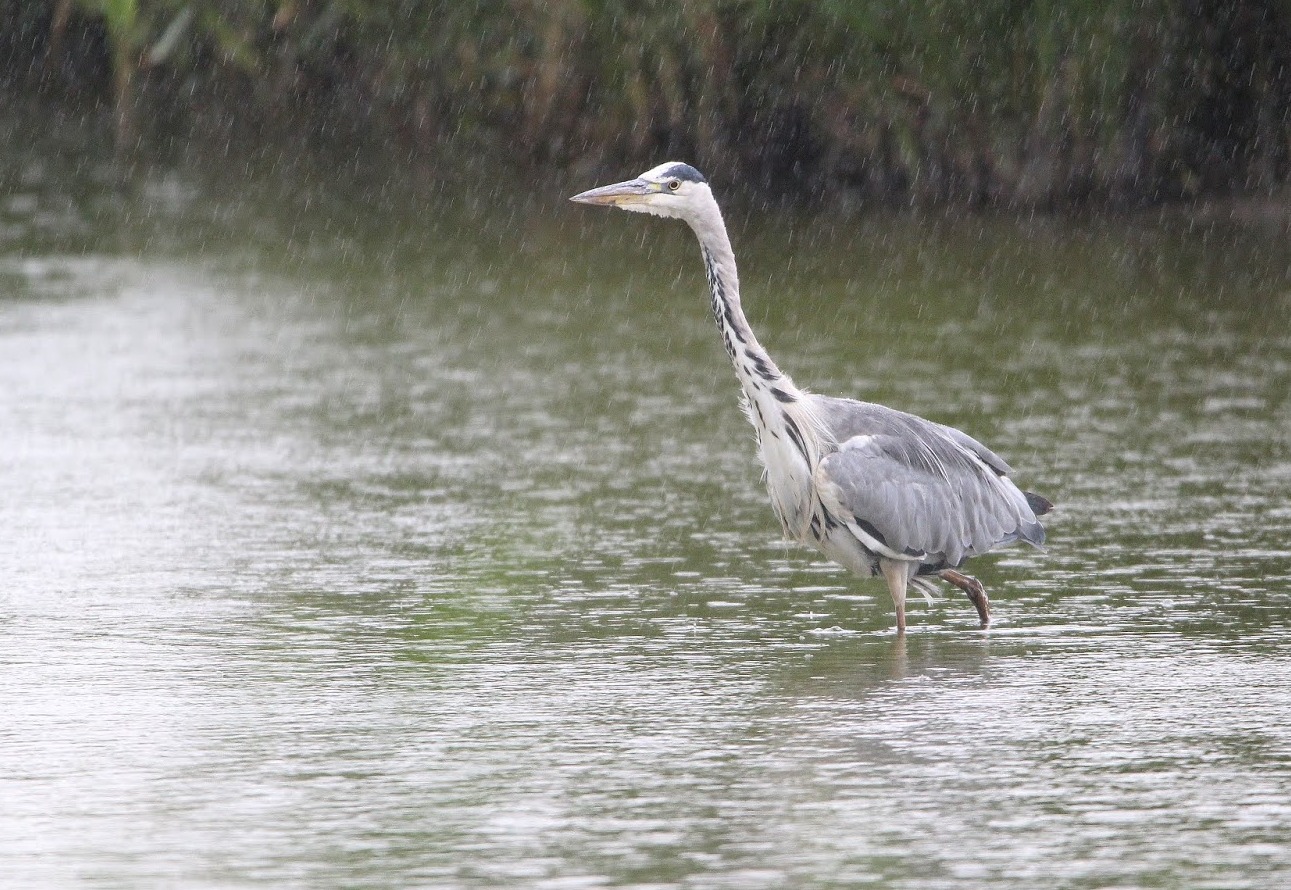 We hung around here for a little while but as the weather got gloomier again, we began to make our way back so we could head on to the reserve. With the water levels being so low, it was hardly surprising that there were so few birds around from the Shooting Butts Hide. However, a handful of Little Egrets, looking even more strikingly white than usual in the miserable weather, were showing well, fishing close in to the hide. Just as we prepared to leave, a pair of Green Sandpipers flew in calling with a Common Sandpiper for comparison. So we spent a little more time here in the hide, trying to pick out a Caspian Gull or something rarer, obviously without success. Seeing a Hobby though was one of only about 3 that I've seen in a quiet year for them.
Heading on towards Aveley Pools was quieter than our last visit, but a few pinging Bearded Tit caused some brief excitement, although we failed to get eyes on anything other than Reed Buntings. However, seeing a few Swifts about was a highlight considering all my local birds had left. Along with Wheatears, Swifts are by far my favourite birds so I'll never tire of seeing them!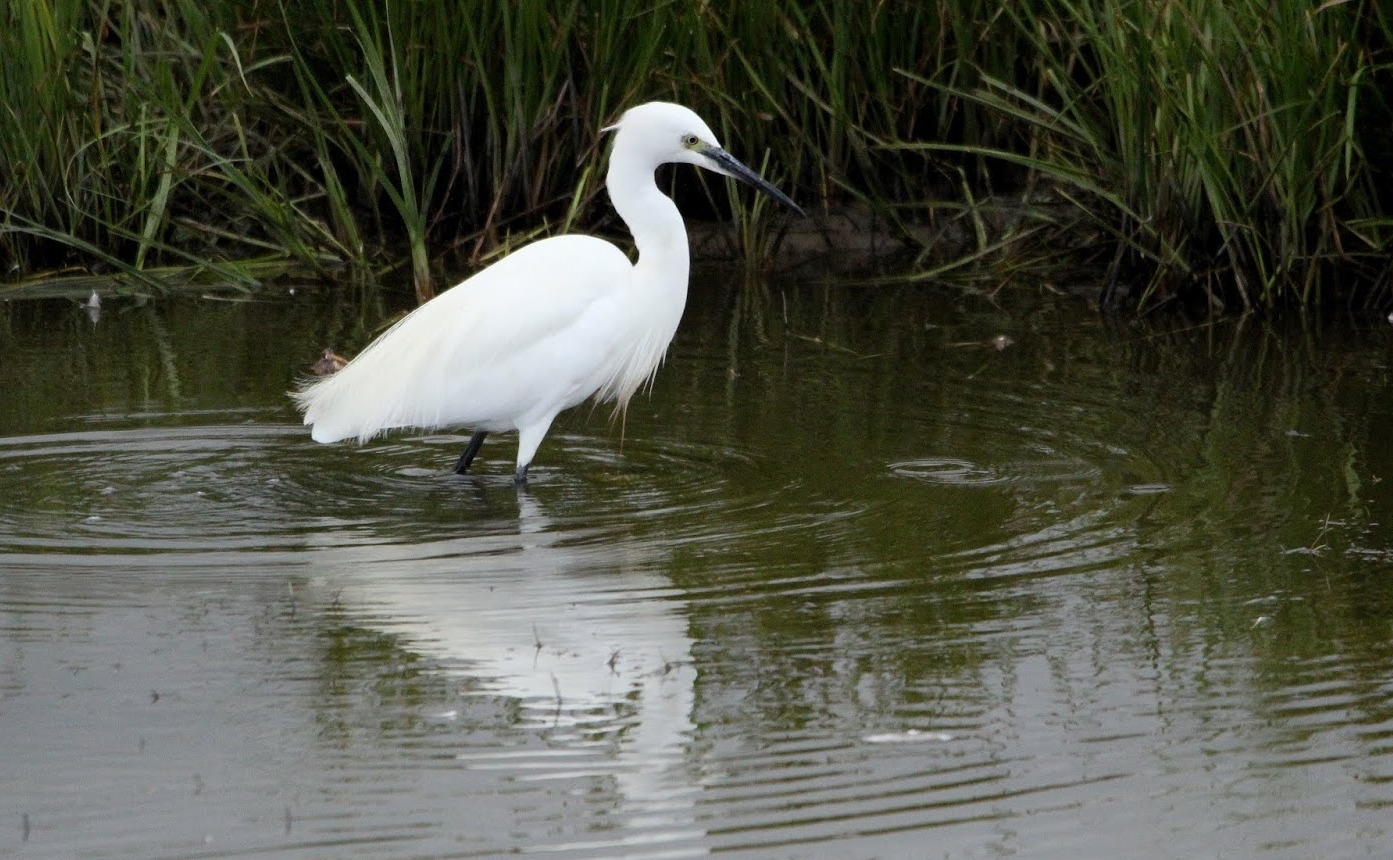 Our first 10 minutes at Aveley Pools started quietly, with a few snoozing Snipe loitering around the edge of the pools. A few Little Ringed Plover were also picked up as they darted around the gs main flock of waders, but as usual all the birds seemed to be very distant. The best bird from the pools was a Wood Sandpiper that I was pleased to re-find (after nicking Fraser's scope again...) The bird showed pretty well albeit distantly, and was another lifer for some of the group. While James went off in vain to try and see a Willow Emerald dragonfly, we spent a little bit more time scanning through the waders before running to the Ken Barrett Hide just before the heavens opened.
Despite low expectations, birding from the Ken Barrett hide was much better than expected. 2 Ruff flew in close to the hide and spent a good half an hour probing around, while a handful of Snipe were lurking at the back. 2 Marsh Harrier, a juvenile and an adult male, were quartering the reedbeds distantly while a few Common Buzzard were also up with them. With a couple of Reed and Sedge Warblers, the time we had to spend in the hide due to the rain went quickly, and we soon found ourselves watching the Barn Owl at his nest box. It was a surprise to have a female Bullfinch fly past (with the unmistakable white tail rump) as we headed back towards the visitor centre. The return walk was quiet, with a few Chiffchaff and Lesser Whitethroat being the highlights in the woodland. (Ruff video here)
Although I had to leave with James at this point, those who remained were treated with some lucky views of the Barn Owl which hunted close-in from the visitor centre. All in all, despite the weather, it was another very successful young birders walk at Rainham, which again produced some quality birds.Thanks to Sam for leading as well as James, Ceri, Fraser, Calum, Ben and Kabir for a top day out. Hopefully, the success we've had will only continue to grow and more young people will be able to enjoy the best that London's leading nature reserve has to offer...