As I sat in my garden, surrounded with birdsong, I thought to myself how I'd like to be able to hear the birds singing their beautiful melodies clearly every day, without their songs being dampened by constant traffic. What if the air was cleaner and less polluted without this tragedy? What if more people could discover the value of nature and how it can relive stress and help one relax?
Lockdown has been tough for all of us. It's not only been strange, but it has been a time for increased anxiety, sadness, and tragedy. However, nature has proved to be the perfect medicine for many people including myself. On that day, as I sat in my garden, I thought how I'd love for the positive changes this lockdown has resulted in, to stay. As Cameron Bespolka Trust ambassadors, and the next generation, we hope that the following aspects can stay in place permanently.
Scroll down to the bottom of the page to view that video that accompanies this post
Mya Bambrick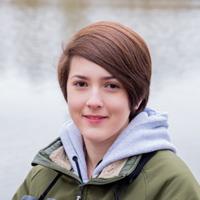 There's no doubt lockdown has been terribly difficult for everyone, including myself. Not being able to see my family and loved ones, not being able to do some of the things I love. It's also been a stressful and anxious time, and still is, with the uncertainty of what's happening looming over us everyday. However, throughout this time, one thing has often given me excitement as well as peace – nature. My connection with nature has grown so much over the last couple of months and that fascination has led me to start learning about wildflowers, bugs and butterflies, not just birds! I'd love to carry on learning and broadening my knowledge to become a more-rounded naturalist. Furthermore, I'd also like to carry on appreciating the more commoner species and the wildlife on my doorstep that is helping me so much during these times. We can share our urban places with wildlife in many ways. Not mowing a section of your lawn, leaving hedgehog highways through a hole in your fence and councils leaving road verges to thrive with wildflowers where possible. If there was one thing I definitely wouldn't like to keep from lockdown or at all in fact, it would be illegal raptor persecution. It has devastatingly increased, as criminals think they can get away with it as people are encouraged to stay at home. Overall, I think much can be learnt from this lockdown, and if one thing can stay it would be more people connecting with our wonderful natural world.
Samuel Levy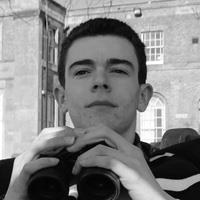 Lockdown has been an interesting time for all of us and like many I have had the great opportunity to explore a small part of North London on my daily walks. This year is the first time I have been able to see spring in full and I have been able to make the most of it. With the decrease in noise pollution it has given a wealth of opportunities and for the first time ever I was able to hear birds that are migrating at night. Birds migrate at night to avoid predators, however usually you wouldn't be able to hear them over the noise of the city, but this year it was different. At the beginning of April, the sound of our Winter Ducks filled the sky with Wigeon and Teal heading back to Scandinavia, however there was one bird that stood out from all of them. This is the Common Scoter. Now this bird is interesting because it is a Sea Bird where 80% of the world's population spends the winter off the South and West coasts of Britain. Not much has been known about their migration between this area and their breeding grounds in Northern Russia and Scandinavia, but it would appear that at night these birds cut across the UK in order to get to the North Sea and beyond. I was lucky enough to be able to hear some from my garden as the faint sounds of their contact calls could be hear overhead. Other spectacles have been witnessed as well, such as the increased volume of the dawn chorus with a few early mornings had just spent outside listening to the song. This year has also been a bumper spring for Red Kites and Buzzards on the move with 30 and 150 sightings of the respective species over the garden. This is likely in part due to the fact that there is less roadkill at the moment so the birds are having to travel further to find food, but also due to their natural dispersal in spring. And finally, this spring Totteridge Green and Totteridge Common have been a perfect example of how when we leave nature alone it can recover. The untrimmed verges have been full of Butterflies and Beetles with even some locally scarce species being found such as the first sighting of Grizzled Skipper in the local area since 1982. Its things like the above that I hope we will be able to continue and enjoy in the coming months and years after lockdown. If every year we were able to see the Butterflies on our grass verges rather than a barren wasteland of chopped grass. It would not only help those species that feed on the wildlife flowers, but it will also help us connect with nature for generations to come. Its simple thing like these that can be effective and be a step in the right direction to increasing our local biodiversity.
Kabir Kaul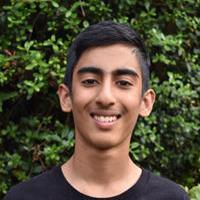 After the lockdown ends, we will begin a 'new normal'. This new way of life will impact our connection with the natural world on our doorstep significantly, which so many people have started to appreciate. Though eventually we will be able to travel far and wide again, there is so much biodiversity in our local area, which everyone can make a difference for. The idea of making people's doorsteps more wildlife-friendly should continue to be endorsed and supported by the Government, and all nature-based organisations. This lockdown has given us the chance to view our homes in a different perspective, motivating more people to survey and improve their gardens, balconies and streets for wildlife, thereby improving their own wellbeing. Nature has become such an important remedy during this pandemic, and through our actions, has allowed wildlife to thrive unlike ever before.
Andrew Millham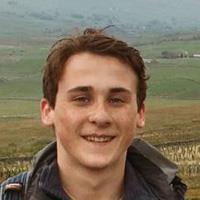 During the Coronavirus pandemic, it has been a pleasure to take daily walks through my local woodland. Staying local has opened my eyes to the beauty that is on my doorstep. I have actively watched the season change from spring into summer. Woodland anemones and bluebells have flourished and vanished within the space of three months, replacing white and lilac with deep green hues, welcoming in the longer, warmer days. I've encountered more squirrels than ever before, which scatter when walking through the leafy scenery, as if they are adhering to the 2 m social distancing rules. During this time of isolation, my relationship with nature has improved tremendously. Once the world returns to some form of normality, if possible, I would like to continue taking daily walks and enjoying my local landscape because I have realised that you don't need to travel long distances to encounter nature – often, its right on your doorstep.
Fin Wilson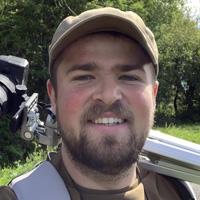 For myself, and many other people around the globe, nature has been a source of happiness and escape from the realism of this worldwide pandemic we all face. But with the world on lockdown, nature has been given a window of opportunity to capitalise and thrive on less human activity and perturbation. The dawn chorus is that bit louder, the skies are clearer, but one factor that has really stood out to me is that road verges, which are usually mowed to appear so called tidy, are substantially more vibrant and diverse. Road verges host half of the UK's wildflower species and are of great ecological importance. They provide food, habitat, and connectivity to other habitats for a range of flora and fauna species. Therefore, after the lifting of lockdown restrictions I would love to see these road verges be given the opportunity to continue to flourish and critically support the natural world which ultimately supports humanity.
Ellie Micklewright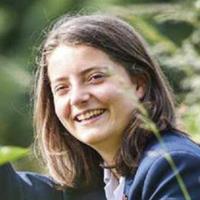 I think it is imperative that we learn from lockdown the importance of public footpaths and rights of way. Exploring new local footpaths and bridleways has provided escapism, reignited our connection with nature and acted as stress relief on our ritualistic daily walks. Daily walks and exercise should be continued to be promoted, as it is proven spending time outside in nature improves mental and physical health. Furthermore, our increased effort to explore our surrounding area during lockdown forged a stronger link between us and our immediate landscape, creating a powerful sense of rootedness and being-in-the-world. Therefore, more effort should be enforced to maintain and create new public pathways, especially as many of our population cannot access the countryside because of main roads and vast housing estates. I believe if more paths were created and promoted, supporting Dan Raven-Ellison's pathway project across the UK, we would have happier, healthier more rooted individuals that would be more committed to saving the UK's natural landscapes.
Megan McCleverty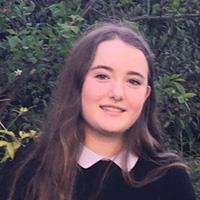 During lockdown I feel that I, like many others, have had more of an opportunity to engage with wildlife in my local area. I would usually drive about 30 minutes to go birding, but in the past few months I have spent a lot more time in my garden. I have observed fox cubs, seen blue tit chicks fledge and recorded badgers on a trail camera. These are experiences which before, I might not have had as much time to enjoy or have missed due to being at school. As well as this, more people seem to be taking advantage of their local parks or other green spaces. It's so great to see people enjoy the outdoors both for health reasons and to see wildlife. So, I think that after lockdown I would like to spend more time closer to home and I hope to see people make the most of their local green areas.
Luke Anderson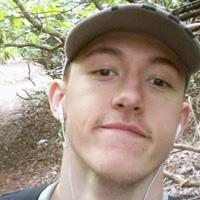 Ever since lockdown has begun, I've really valued the fact that the roads aren't as busy. I'd like it to be a thing where you don't drive unless you really need to! This is because there's been a significant drop in noise pollution. This allows us all to really appreciate the natural sounds around us such as birds, bees, and the rustling of leaves on the trees. It's also encouraging wildlife to move in! Since lockdown started, I've never seen so many foxes and it excites me every time. Trying to cut down on our car usage also betters the environment and ourselves as we will become better mentally and physically. It will also allow us all to enjoy, what is around us as we will be seeing things at a much slower pace rather than zooming past in a car.
Amy Hall

The single thing I would like to keep from this lockdown is time - simply, all I wish for is more time outside of my commitments to spend outside and enjoying nature. I think prior to the sudden halt of our lives in March I didn't make enough time for getting out and just walking - there are so many parts to all of our lives that we attend to, and often neglect our own retreats and joys. For the first time I was able to go and see my local badgers for a few hours at a time of the year I usually am occupied by exams. I hope that post-lockdown I can still make this time.
Tommy Saunders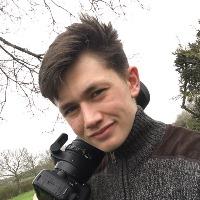 Since the start of lockdown I have been using almost all of my spare time going for walks around my local area. I am fortunate to live near farmland, woodlands and pastures which are all full of wildlife, my lockdown bird list is up to 103 species with a highlight of Nightingales only a 40 minute walk from my house. We never know what's on our doorstep until me make an effort to get off our phones and just explore. Going for walks on a regular basis have been amazing and I will keep it up after lockdown.