As his leaving project, Benedict Smailes raised funds to create a very special bench in memory of Cameron.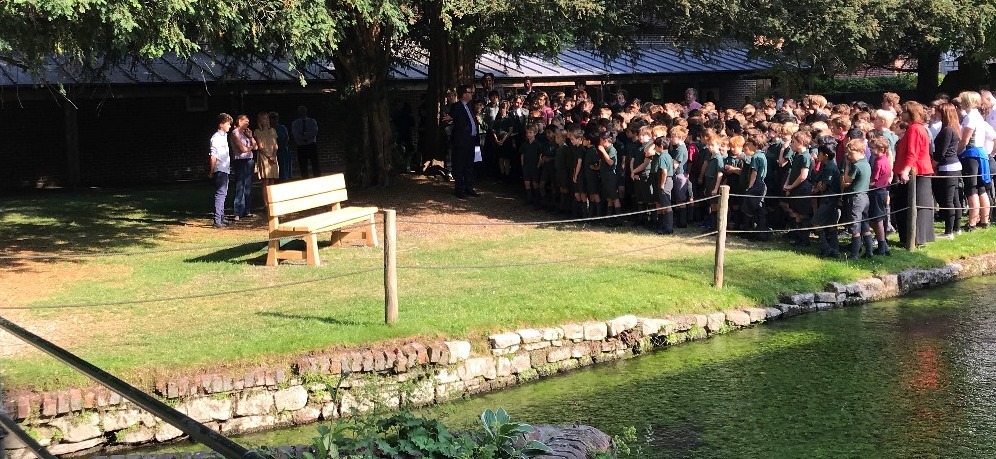 Where better to watch wildlife and observe nature than by the river at Pilgrims? Benedict very kindly raised funds to have this bench made for Cameron, who was a former pupil at the school. Take a moment to sit at this beautifully crafted bench which has been placed on the edge of the river bank for all to enjoy.
We are so grateful to Benedict and Pilgrims for creating a perfect place to remember Cameron and enjoy nature.