Young birder, Kabir Kaul, reports on his invitation to a fabulous reception entitled 'An Agenda for Change' hosted by Andy Clements and British Trust for Ornithology at House of Lords
"Earlier this year, my dad and I had been invited to attend a Parliamentary reception at the House of Lords, hosted by Baroness Young of Old Scone, with the British Trust for Ornithology, an organisation which I have been part of for just under a year, and have participated in a few of their events. This was so exciting!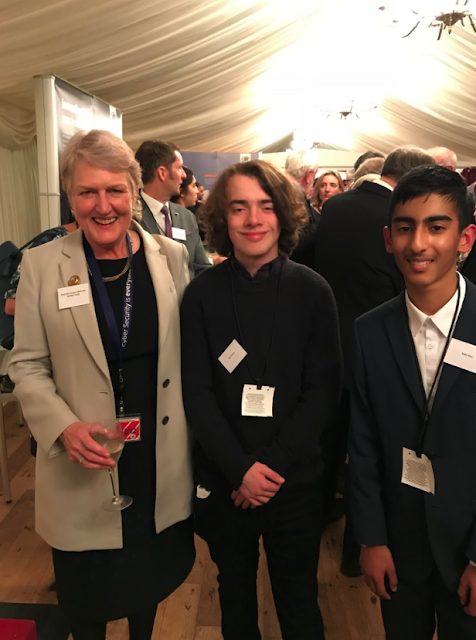 It was a forty minute train ride to Westminster, where at Black Rod's Garden Entrance, had to pass through Border Force-style security, and made our way to the Cholmondeley Room (I think saying 'Chumley' is easier). There, I met many familiar faces, and at 8pm, Baroness Young welcomed us all to the event, all about change in the BTO's work, and how this impacts our society. This was elaborated on by speakers such as Caroline Lucas, leader of the Green Party, who spoke about how the Party are helping the BTO, and Andy Clements, the CEO of the BTO, who delivered ten key points that will help put the Agenda into action. Hopefully these points will be made known widely, so everyone can deliver them in some way.
I met many new faces too, some of whom I'd recognised from throughout the world of conservation, such as Sir John Randall and Natalie Bennett, and Kevin and Corinne Bespolka, who I got to thank in person for the amazing opportunity they had given me in may, Birdcamp. I also met many BTO Council members, who were all very kind and friendly. In my opinion, the BTO are a brilliant organisation, and will eventually overcome the task of improving as a whole. I'd like to thank them and Baroness Young for giving me this amazing opportunity, and I'm sure the BTO will inspire for years to come!"