The Cameron Bespolka Trust has given its support to Team Swallowtail's fundraising efforts for the recent Champions of the Flyway.
The event took place on 26th March in the sunny resort of Eilat in Israel. This year the Champions of the Flyway was focused on raising funds to stop the dramatic decline of the Great Rift Valley vultures in Kenya. Seven species of vulture are in serious decline, four of which are already classed as endangered. The reasons for their plight are diverse, but one of the biggest factors is poisoning and illegal killing.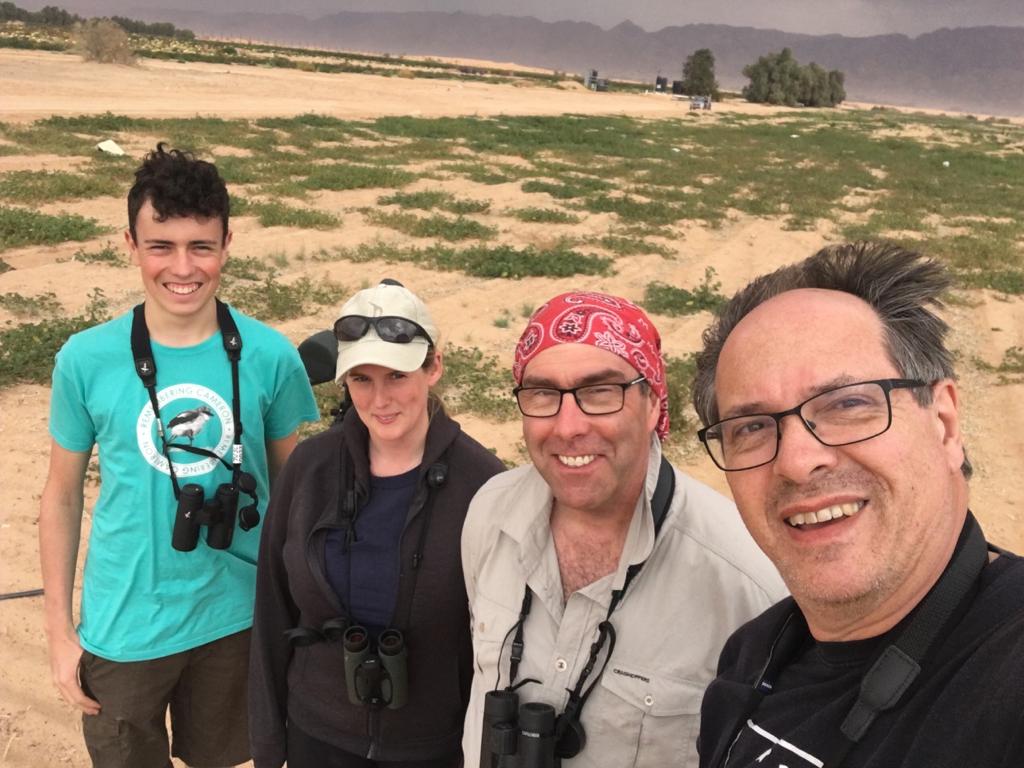 Team Swallowtail featured Trust Ambassador Toby Carter, together with Gary Carter, Lizzie Bruce and Mike Dawson. The object of the race was to spot as many migrating species as possible over a 24 hour period.
Speaking of the event Gary Carter wrote "So yesterday was the Champions of the Flyway 2019 race. 23 hours after starting in the very cool wee small hours we ended on a total of 140 species. Thanks to all our sponsors, you helped raise a fantastic overall total for the event of over $76,000."
Congratulations to Team Swallowtail, great effort. There is still time to support them, just head over to their Just Giving page.